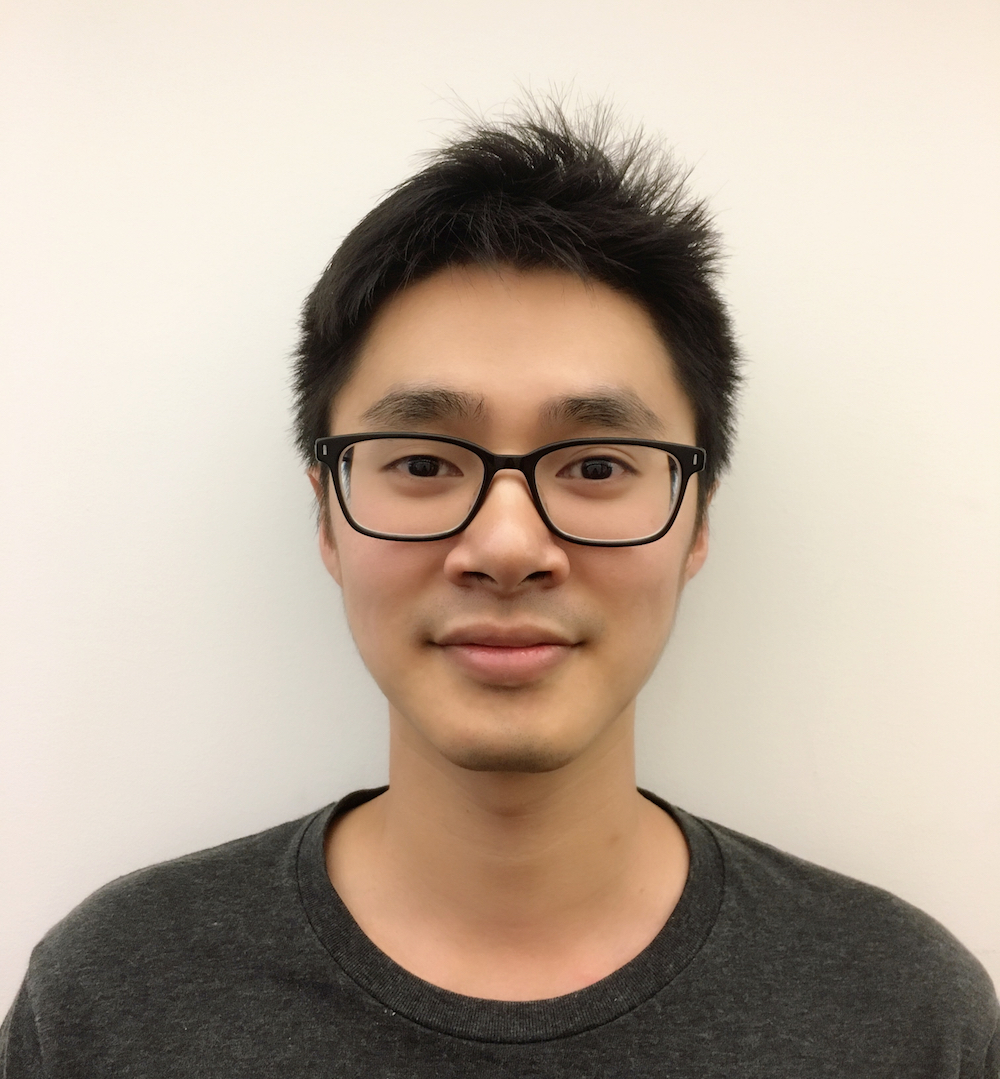 IMPORTANT: Phishing emails are flying around. Any email that pretends to be me and asks you to give me money-related things (e.g., cash, gift card) is spam. If you got these emails, please do not believe them and report the spam as phishing emails to the email service provider. I will only initiate the contact from my work email (i.e., the uva.nl one). Please pay extra attention to emails that claim to be from me and are from other email domains (e.g., Gmail).
Biography
---
I am a computer scientist with an architectural design background. I research how to embed technology in hyper-local contexts to facilitate civic engagement and community empowerment. Specifically, my research is focused on Community-Empowered Artificial Intelligence (AI), where I co-design, implement, deploy, and evaluate interactive AI systems that empower communities, especially in addressing environmental and social issues.
Traditionally, scientists lead research to engage citizens in tackling environmental and social issues (e.g., air pollution) on a large scale. I have proposed an alternative, Community Citizen Science (CCS), to extend this science-oriented method to a hyper-local scale. CCS aims to empower communities and scientists to produce scientific knowledge, represent their voices, address local concerns, and shape more equitable power relationships. In this way, CCS advances the current science-oriented method by emphasizing continued community engagement after technology interventions. In my research, I apply crowdsourcing and data visualization to engage communities in providing and exploring data. Also, I utilize machine learning, computer vision, and data science to assist communities in extracting and explaining patterns in multiple types of large-scale data. For more details, please refer to my CV, research statement, teaching statement, and diversity statement. For people who speak Mandarin Chinese, if you are interested in the CCS concept, here is the video recording of my previous talk (in Mandarin Chinese) in the National Tsing Hua University in Taiwan on early 2021. Also, here is another video recording of a talk (in English) that I gave to the air quality working group at the European Citizen Science Association on late 2021.
I am an Assistant Professor at the Informatics Institute, University of Amsterdam. Formerly, I was a Postdoctoral Researcher at the Department of Sustainable Design Engineering, Faculty of Industrial Design Engineering, TU Delft, the Netherlands. Before TU Delft, I was a Project Scientist in the CREATE Lab at Carnegie Mellon University (CMU), USA. I received my Ph.D. degree in Robotics in 2018 from the Robotics Institute at CMU, where I conducted research on using technology to empower local citizens and communities. Previously, I received my Master's degree in tangible interaction design in 2012 from the School of Architecture at CMU, where I studied and built prototypes of interactive robots and wearable devices. Before CMU, I earned my dual Bachelor's degree in both architecture and computer science in 2010 at National Cheng Kung University, Taiwan.
About my name, my given name is Yen-Chia, not Yen. My English name (Yen-Chia Hsu) comes from the Wade-Giles transcription of my name in Traditional Mandarin Chinese. In Taiwan, when using the Wade-Giles transcription system, we put a dash between our given name's characters. Also, in Traditional Mandarin Chinese, we put the family name before the given name, which is different from the English naming conventions. For pronunciation, Yen is like the Japanese yen, and Chia is like "ja" when saying Ninja. My family name (Hsu) is hard to pronounce since the English system does not have such types of vocalization. The closest sound is "she," not "su."
Table of Content
Awards and Honors
---
Outstanding Student Academic Achievement. 2005, 2006, 2007. Department of Architecture, National Cheng Kung University, Taiwan.

Third Prize, National Country House Design Competition. 2008. Ministry of the Interior, Taiwan.

Best New Artist. 2009. The National Golden Award for Architecture, Taiwan.

Webby People's Voice Award, Best Use of Video or Moving Image. 2014. International Academy of Digital Arts and Sciences, USA.

Best Paper Honorable Mention Award (Top 5%). 2017. ACM CHI Conference on Human Factors in Computing Systems, USA.

Best Paper Honorable Mention Award (Top 2.5%, 7 out of 282 submissions). 2019. ACM IUI Conference on Intelligent User Interfaces, USA.

Prize for Community Collaboration. 2020. The Constellation Prize, USA.
Refereed Journal and Magazine Papers
---
Yen-Chia Hsu and Illah Nourbakhsh. 2020. When Human-Computer Interaction Meets Community Citizen Science. Communications of the ACM.
PDF | Source | Preprint | Webpage

Yen-Chia Hsu, Jennifer Cross, Paul Dille, Michael Tasota, Beatrice Dias, Randy Sargent, Ting-Hao Huang, and Illah Nourbakhsh. 2020. Smell Pittsburgh: Engaging Community Citizen Science for Air Quality. ACM Transactions on Interactive Intelligent Systems.
PDF | Source | Preprint
Refereed Conference Papers
---
Refereed Posters, Works-in-Progress, and Workshop Papers
---
Other Publications
---
Featured Media and Book Coverage
---
Other Media and Book Coverage
---
Released Open Source Tools, Datasets, and Teaching Materials
---
COCTEAU: an Empathy-Based Tool for Decision-Making [P5, P6, T14], 2021 - 2022
I worked in a team to build a tool to strengthen interactions between citizens and decision-makers on a large scale. The goal is to elicit empathetic relations among stakeholders to collect perspectives on societal issues. (website link)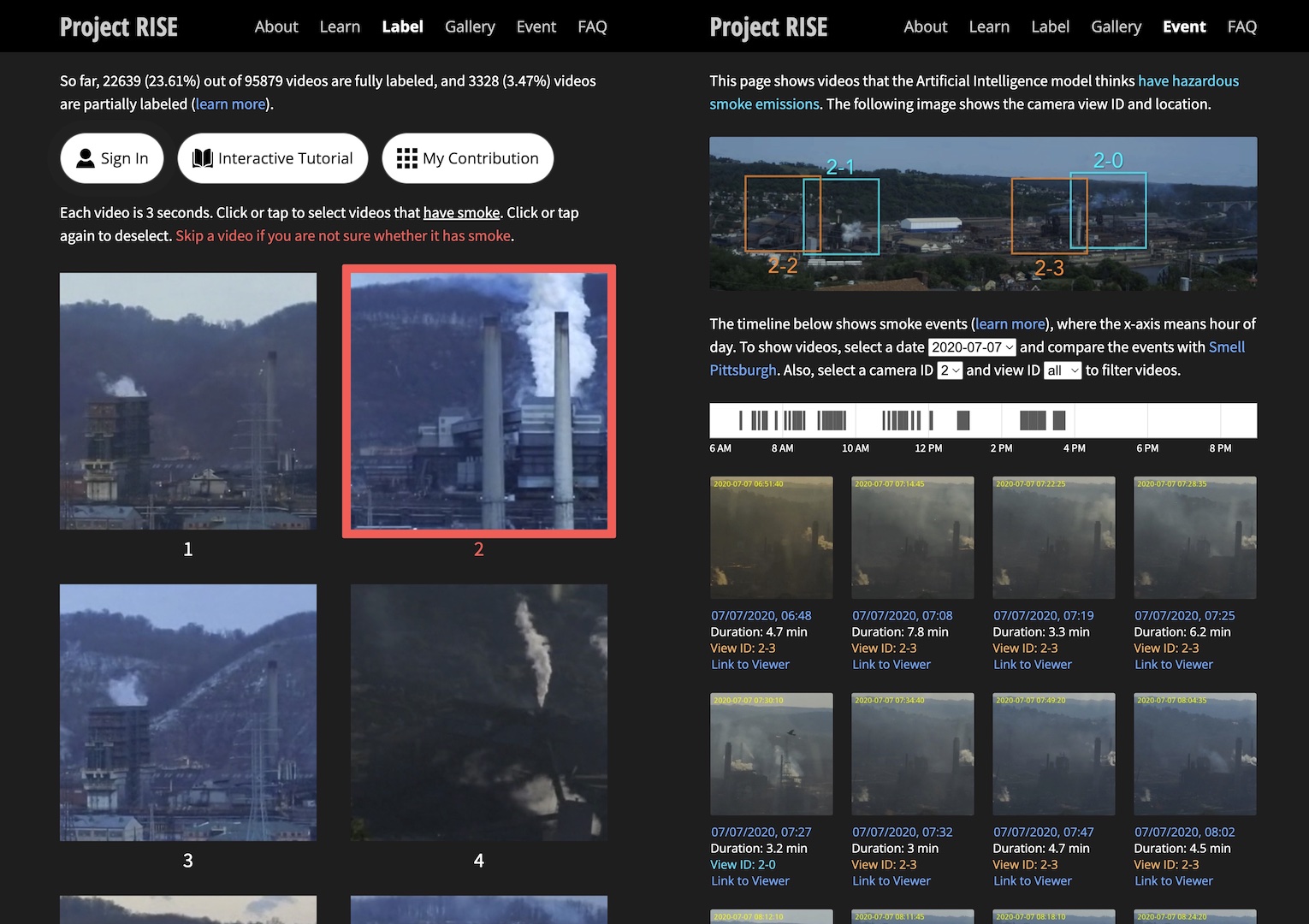 Project RISE: Recognizing Industrial Smoke Emissions [C6, T13], 2018 - 2020
I co-designed a system with local communities in labeling videos with industrial smoke emissions. These labels were used to train a deep neural network to recognize smoke and industrial pollution events for air quality advocacy. (website link)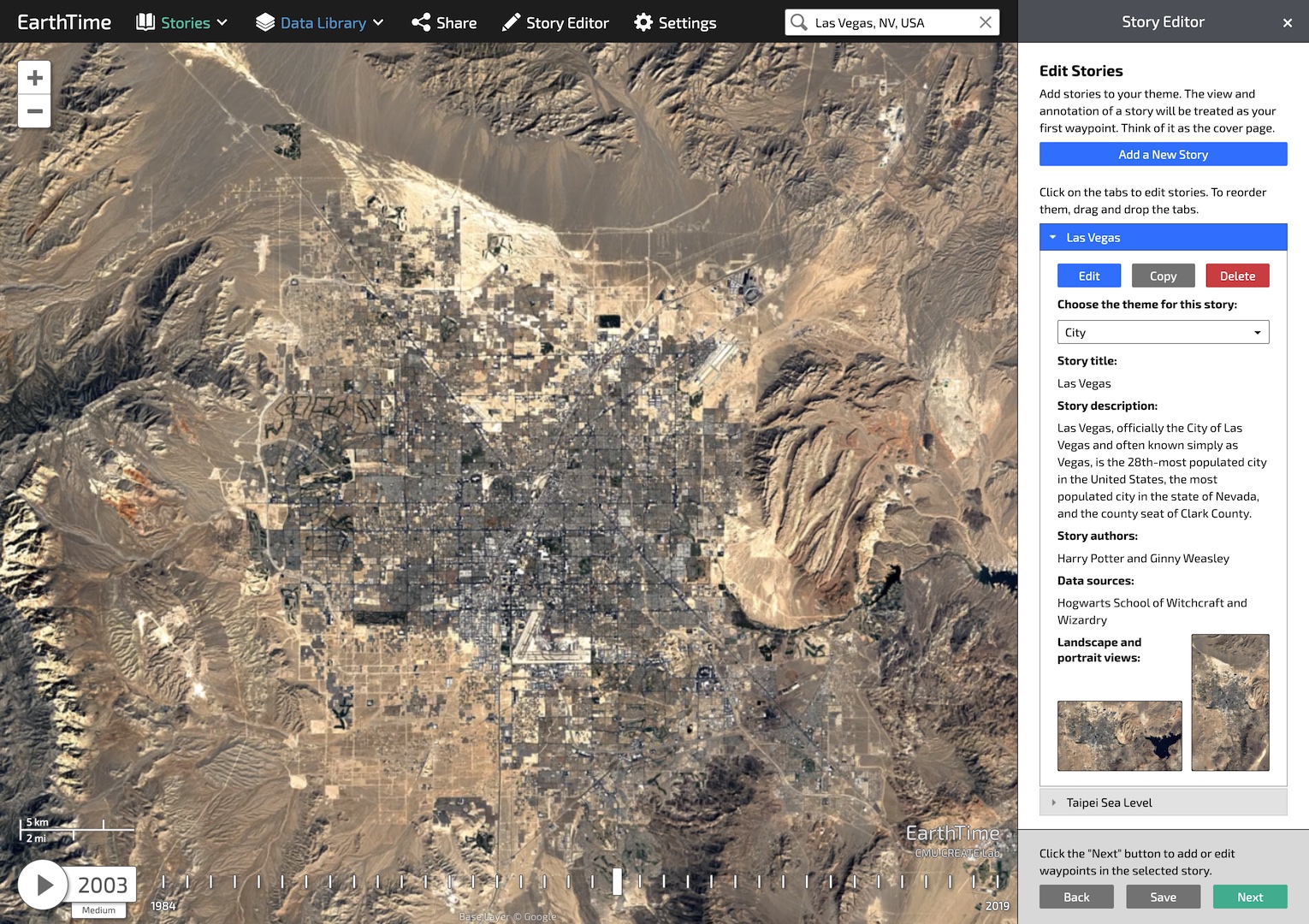 A Tool for Creating Interactive Stories on the EarthTime Timelapse [T10], 2018
I worked in a team to develop a web-based tool that enables users to create, edit, and share stories about nature changes and human impact on EarthTime, visualizing the transformation of the EarthTime over three decades with images and datasets. (website link)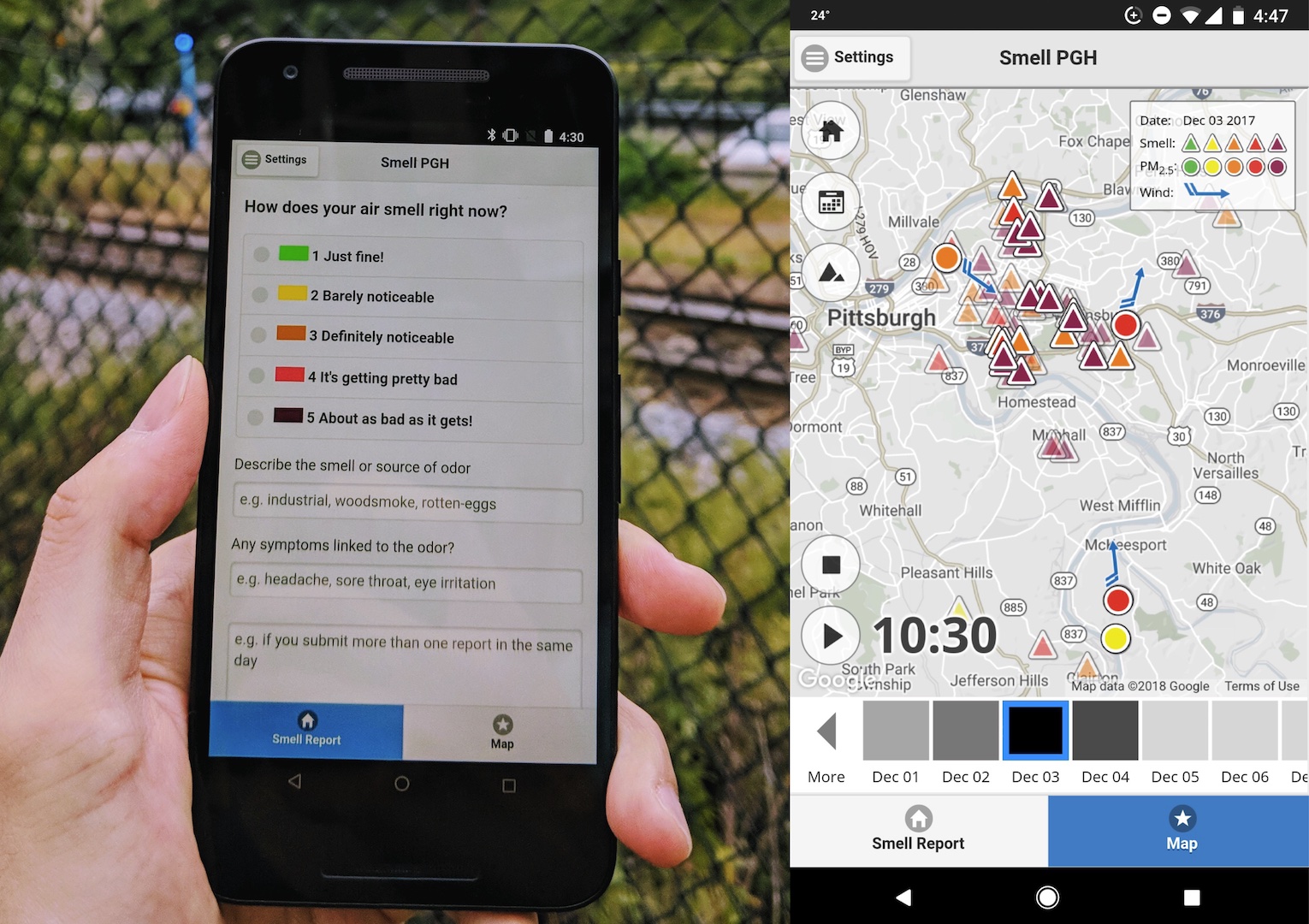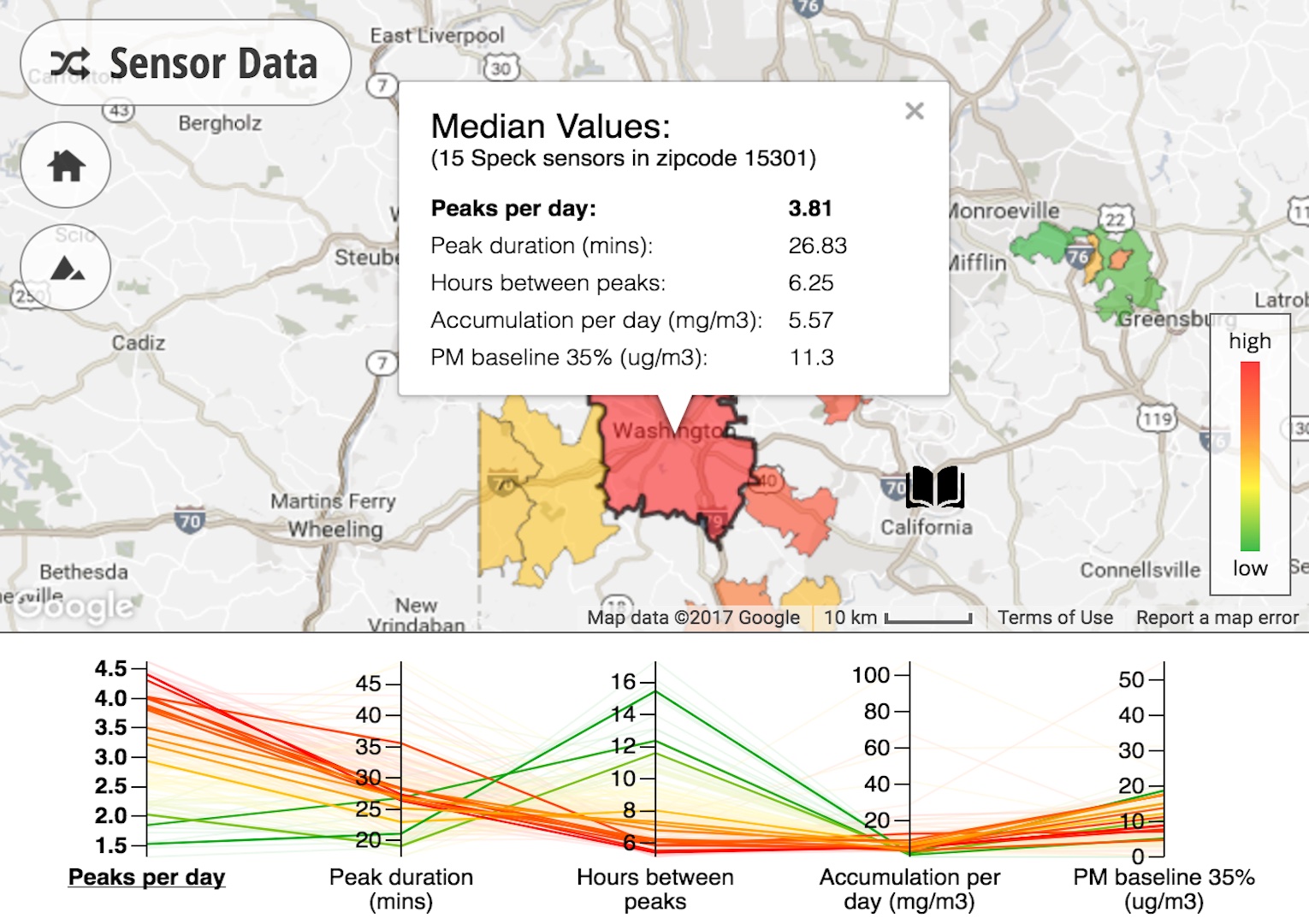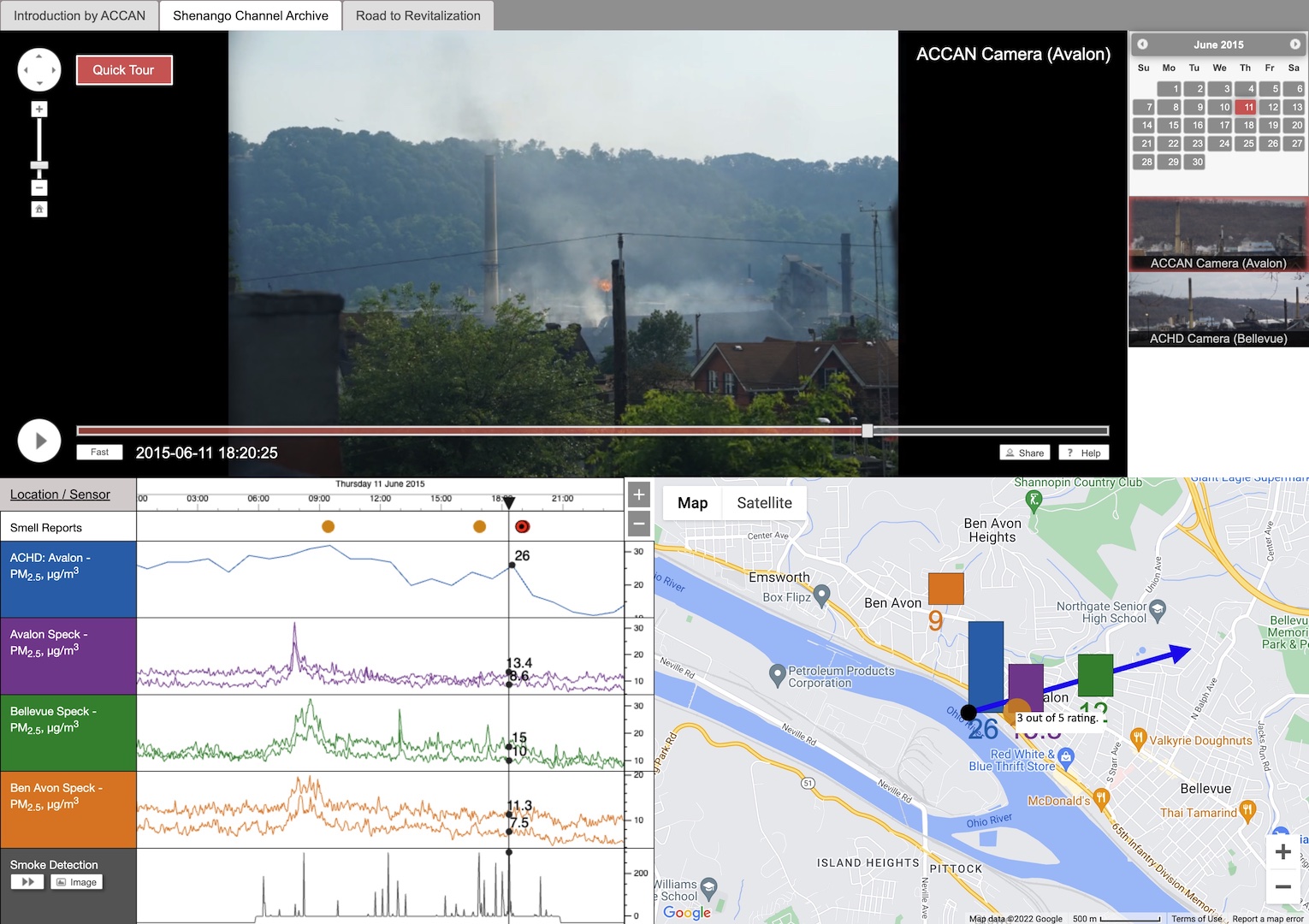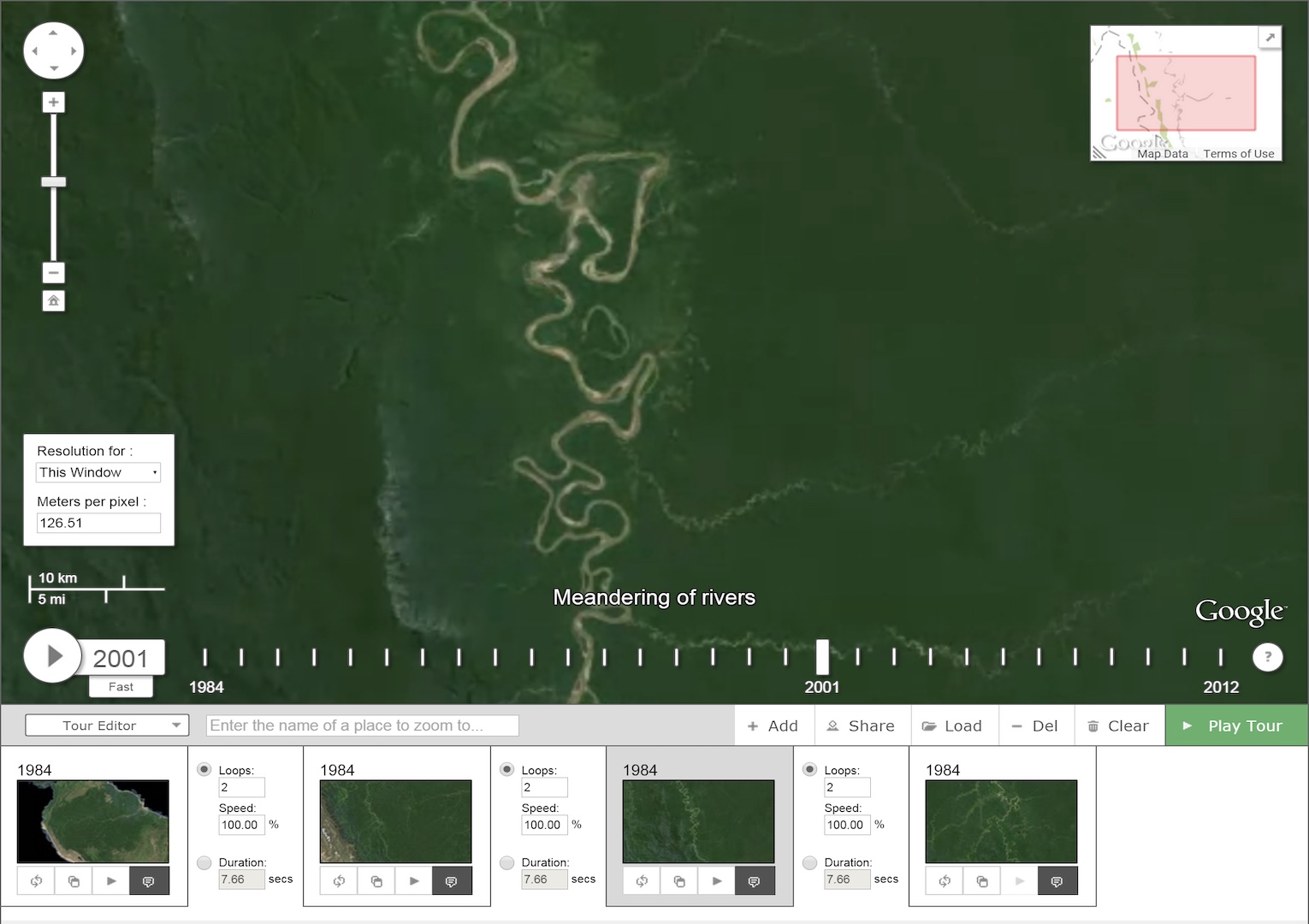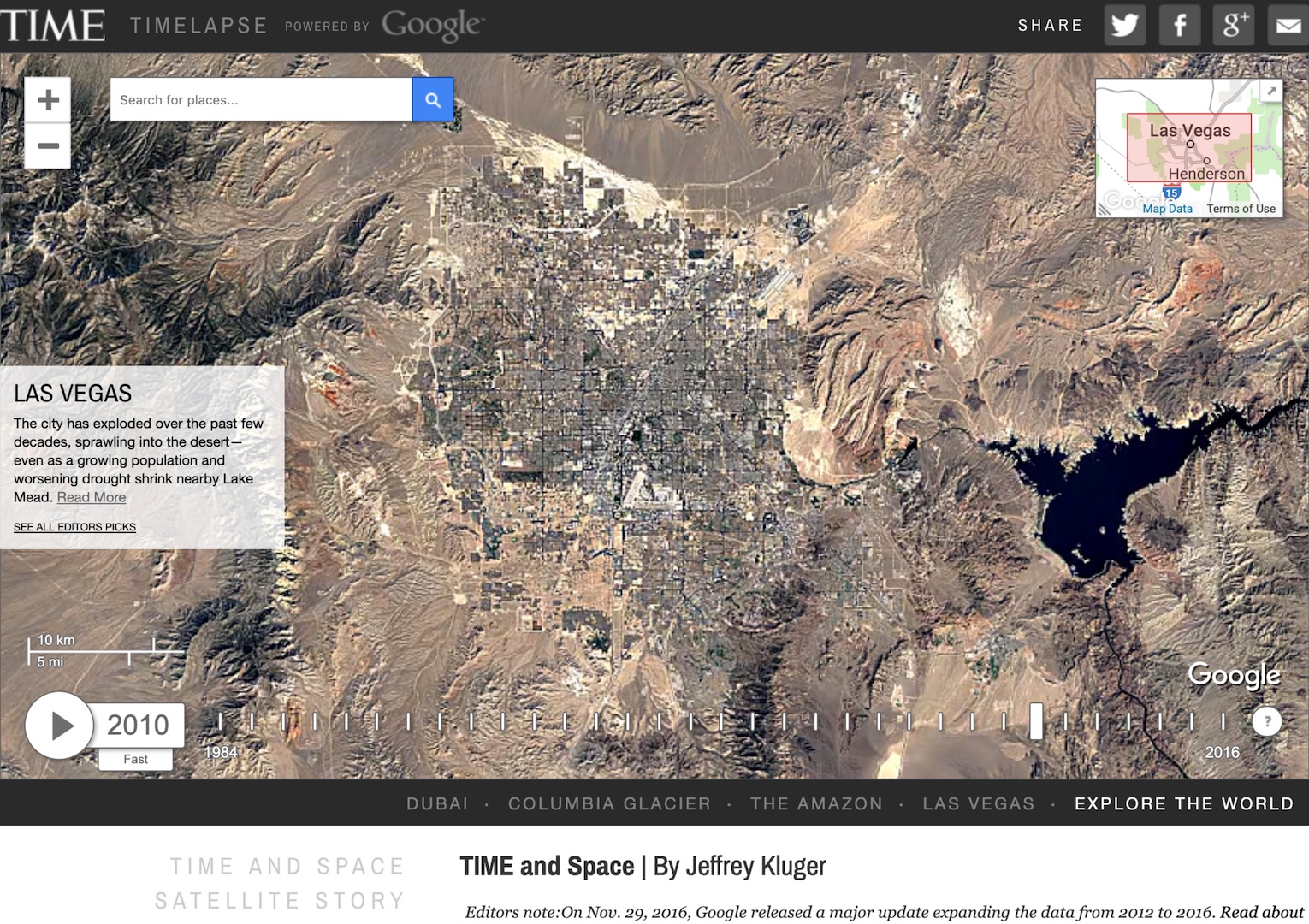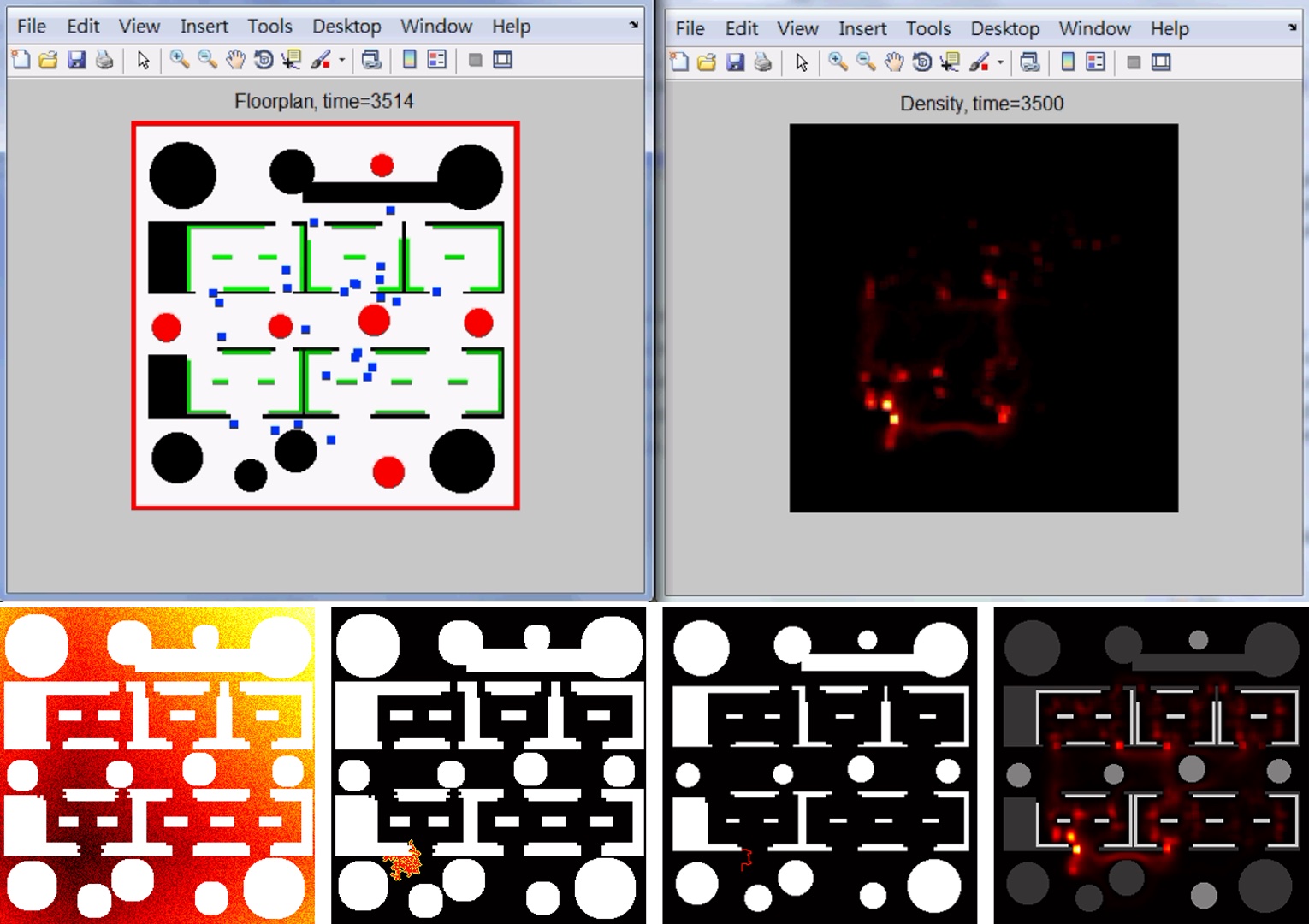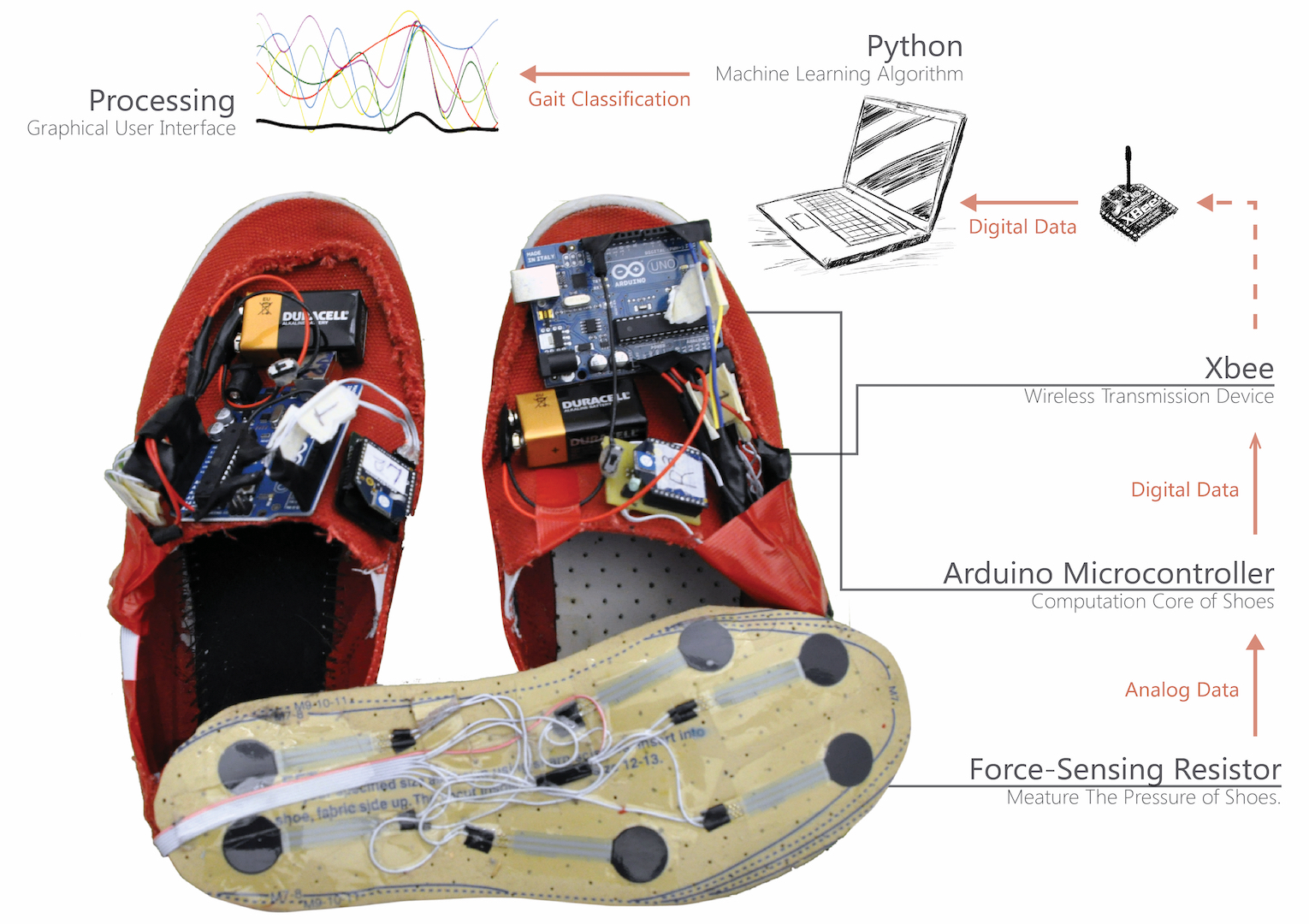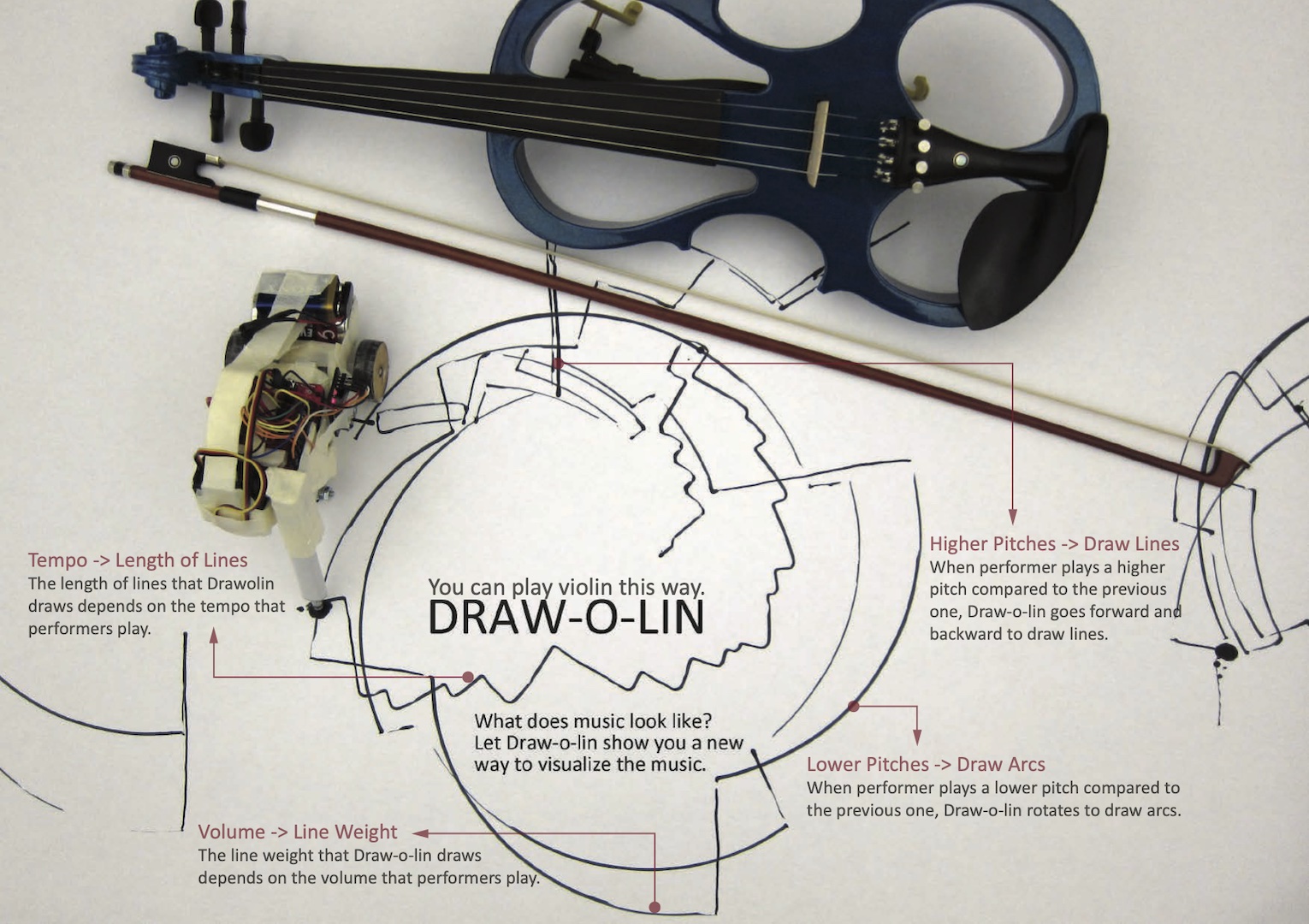 Draw-o-lin: A Music Visualizer for Violin, 2011
What does music look like? Draw-o-lin is an interactive mobile robot visualizing music by drawing graphs on a paper according to various sound properties. Violin performers control the robot by playing various pitches, alternating the volume, and changing the tempo.